How Taking a Chance at 28 Got Me a Decade-Long Teaching Gig at Harvard With My Hero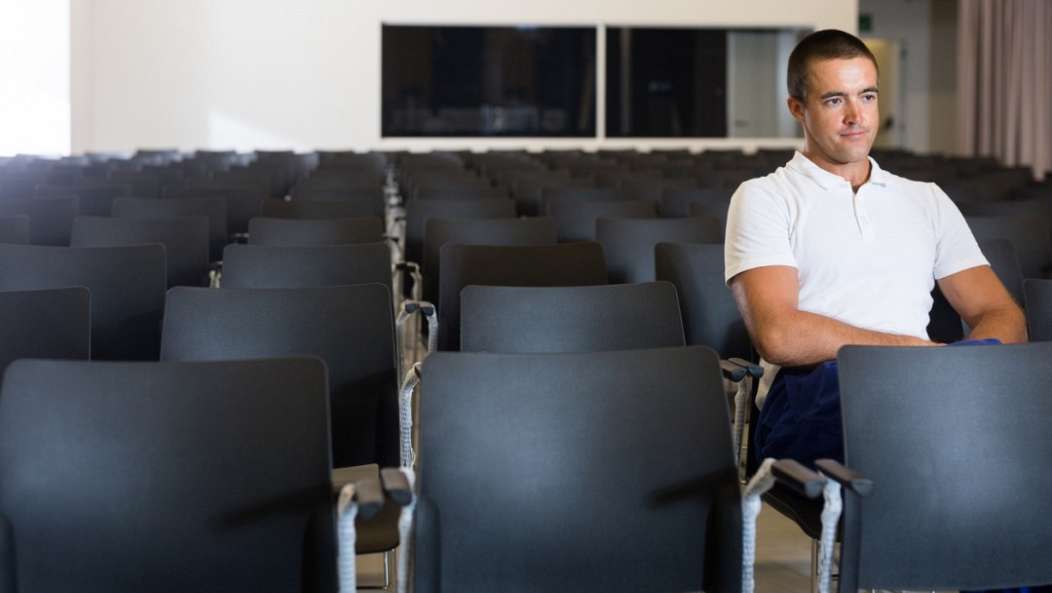 Published in The Attention Architect, a newsletter on LinkedIn, July 26, 20 22
Most of us have dreams we don't tell others about, much less dare to pursue. As a 28-year-old closeted intellectual, my secret dream was to go to Harvard someday, which was laughable considering I was an unpolished redneck from the swamps of Loxahatchee, Florida. However, just for kicks, I still got the Harvard summer catalog for post-graduate professionals sent to my home every year so I could indulge my fantasy in private.
My hero — and one of the most respected architects in the world — Gene Kohn, taught a popular summer course there. It'd be a no-brainer for me to take this course today, but it was the early 1990s, and I'd just co-founded a new design firm that was barely making ends meet. I didn't have the money to afford the steep tuition nor the time to be away from the office that long, so I figured I'd have to postpone my dreams until my next life.
But this Harvard course kept gnawing away at me because it covered the intersection of my three favorite subjects — design, strategy, and branding. I had hundreds of books on these topics and spent all my free time devouring them as if I were studying to get a Ph.D. But I didn't have any academic training or credentials in these subjects, especially not from an institution like Harvard, so who was I kidding.
Every year I'd look at the annual catalog for weeks and dream about taking that course. And each year, I'd eventually file away that program into the back of a cabinet with all the other unrealized dreams. But during one lonely holiday weekend, the pros of taking the course outweighed the cons, and I said screw it, steadied my shaking hand, and slid the tuition check into the mail slot.
NO TURNING BACK NOW
When word got out that I'd spend part of my summer in Cambridge, everyone tried to talk me out of it. But they couldn't because I was too pregnant with excitement.
And besides, Harvard had already cashed my check, and there was no way to back out.
I cobbled together whatever little money I had and bought a plane ticket to Boston. I charmed an old college friend that lived an hour and a half outside the city to let me stay in her sweltering hot, windowless, spider-infested attic on an air mattress to save on expenses. I stocked up on tuna and rice to ensure I didn't starve while I chewed on my nerves, waiting for the first day of class to start.
When that fateful Monday morning finally rolled around, it didn't take long to realize I was way out of my league. I was the youngest student and the least successful of my "peers" who were flush with money, advanced degrees, and pedigree. I didn't have the right connections or even the proper uniform for this affair, which I soon learned was a mix between a yachty blazer and a tweedy Sherlock Holmes pipe-smoking look.
As I slumped down in the back of the room in my red-plaid shirt, I wondered what my southern mind had been thinking or smoking. My dreamy ambitions always got me into trouble and in over my head. But since I traveled all this way, I needed to make the most of my investment and the money I'd already spent.
A few weeks before the class started, everyone had to submit samples of their work product and papers on their marketing/branding theories. This material sat stacked into neat columns at the front of the classroom with handwritten post-it notes sticking out in every direction.
On the third day of class, Gene Kohn pointed to one stack and asked, "Who's material is this?" I took a gulp, hesitantly raised my hand, concerned I violated the submission rules, and slowly said, "Mine, sir."
"Would you mind coming up here to discuss your work, process, and approach? Mr. Kohn asked.
I didn't know if it was a setup or a compliment, but I wasn't going to disrespect my idol, so as nervous as I was, I walked the class through the material and strategies I'd developed. The students asked me a battering ram of questions as if I were in a deposition. But I felt comfortable answering every one of their detailed questions because I'd been studying this topic all my life. And I could tell by the fast and furious notes the post-graduate students were taking that they got a lot out of the insights and principles I presented.
Once I finished my hour-long impromptu dissertation, Mr. Kohn pulled me aside and asked if I'd like to have lunch with him the next day. I was beaming with excitement, and when I called the office that evening to check in with my partners and staff, they couldn't believe I had an upcoming one-on-one lunch with the legendary architect, Gene Kohn. The same Gene Kohn we'd all read about in books and magazines and studied in architecture school.
MY BIG DAY
I arrived in the classroom early the next day and provided an enthusiastic "good morning" to Mr. Kohn. He was friendly but crisp in his reply. I figured he had a lot to do before class started, or maybe he didn't want the appearance of favoritism with any of the students. It didn't bother me because I knew it'd just be him and me over some turkey sandwiches in four hours.
As the lectures wore on and lunch approached, I struggled to contain myself. This 1-hour meeting was my moment, the big break I'd been waiting for all my life — a chance to learn from and impress the master.
To my surprise, though, when the clock struck noon, Mr. Kohn walked straight out of the room without even glancing in my direction. My heart sank, and my internal bully voice fell out of his high chair, laughing uncontrollably at my stupidity.
Had I imagined the whole scenario, I wondered? Could I have misconstrued Mr. Kohn's words and intentions that much?
As I packed my portfolio of materials up and placed them into my backpack, he suddenly popped back into the classroom and said: "We're still on for lunch, right?"
For the next hour, Mr. Kohn and I had the most riveting conversation about the state of design, education, marketing, and branding. Then, as we were about to wrap up, he leaned in and threw me the biggest curveball question of my life: "Would you be interested in teaching the class with me next year?"
I was speechless, and he had to nudge me to respond. "Yes...I would, sir," I said.
"Good," Mr. Kohn said. "I'll set up a meeting with the dean tomorrow, and they'll send a contract over for your review. Are you staying at the Harvard Club or The Ritz-Carlton?" (Uhh…an attic in nowheresville.)
A NEW FUTURE DIRECTION
For the next 11 years, I taught a summer course at Harvard with Gene Kohn. Not only did I get to be around my hero and listen to all his life-changing parables about working for some of the world's most famous companies, but we also became close friends that talked openly about life. He invited me to his home in NYC on several occasions and introduced me to some of the most influential people in business and academia. He became a board of advisors of our firm, and although he is in his 90s now, we still talk often.
No person I'd ever met affected me or shaped my career like Gene. He opened my eyes to a world I didn't know was possible for me to have, and I often look at my life and career as Before Gene (BG) and After Gene (AG).
Teaching a course at Harvard also opened many doors for our firm and me. It gave me tons of credibility, authority, and access in my industry, elevating my career to a new stratosphere "way above my roots and raisin'."
There were a thousand reasons why I should've never taken the risk to go to that course at Harvard, particularly during our financially strapped startup years. But I had a strong intuition that I needed to be there, even though it went against everyone else's recommendations.
If you were to sit down with me today and ask for my career advice, it'd be simple: get out of your comfort zones and do something you're not supposed to do.
To this day, I still take chances to go places I have no business being in, and not all of them work out or turn into something big. But every so often, I'll meet someone who takes my career in an entirely new direction, and those life-changing moments make it worth all the risk to me.