Our Team
As a foundational belief of the firm, we do not subscribe to the idea that one discipline or one type of experience background has all the right answers. Instead, we look to a truly diverse and multidisciplinary team to uncover deeper insights, yield big results and, most importantly, create new levels of innovative thinking.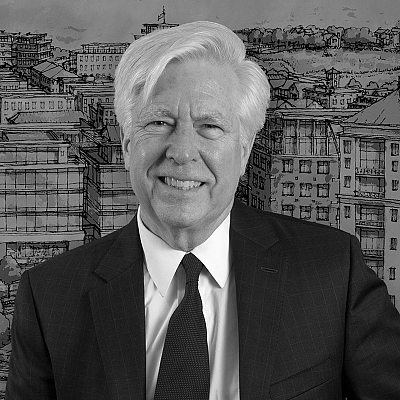 Terry Shook FAIA
Founding Partner and Principal
Close
Charles Terry Shook, FAIA, is a founding partner and principal of Shook Kelley. Terry is focused upon the creation of new communities in both the suburbs and within urban cores that reflect timeless patterns of building, while responding to modern aspirations for a better life.
As one of the nation's top experts in placemaking, he has been recognized as a vanguard in the movement to return meaning to the urban environment by the Clinton Library & School of Public Service. Terry is an annual lecturer in the Professional Development Program at Harvard University, and has shared his views with audiences connected to the International Council of Shopping Centers, the International Downtown Association, the National Trust for Historic Preservation, the American Planning Association and the Urban Land Institute, among others.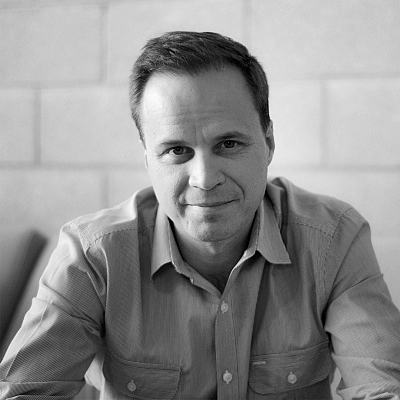 Kevin E. Kelley AIA
Founding Partner and Principal
Close
Kevin Kelley, AIA is a co-founding partner and principal of Shook Kelley. Although he started in Charlotte, Kevin has headed up the Los Angeles office since 2002 and serves as the principal-in-charge of retail stores, restaurants, grocery stores and leisure-related projects. Kevin holds two degrees in architecture from the University of NC at Charlotte and has spent a large portion of his career developing a process that combines business, science and design into one integrated approach he calls perception design. Kevin's specialty is getting inside the minds of consumers to determine how the physical environment affects consumer behavior and purchase decisions. He is also especially adept at helping consumer-based organizations re-think how they innovate their "go to market" strategies. Kevin has worked closely with the leaders of many well-known companies— such as Harley-Davidson, Whole Foods, Kraft, Cadbury, The J.M. Smucker Company and USAA —in their efforts to develop new kinds of immersive brand experiences.
As one of the more progressive thinkers in retail and food strategy, Kevin is a sought-after speaker on the topics of consumer behavior, store design and retail strategy. Kevin has taught courses and lectured at the University of North Carolina (6 years) and Harvard University (11 years). In addition to his professional work, Kevin was one of the original founders, visionaries and presidents of the South End Development Corp.—a very successful, non-profit urban district. He is currently serving his second term as an advisory board member of AIGA LA, which focuses on the development of the Southern California design community.
The team at Shook Kelley is made up of well-rounded professionals from a diverse set of backgrounds, including architecture, interior design, graphic design, planning, landscape architecture, merchandising, retail strategy, branding, marketing, advertising, consumer behavior and cultural anthropology.