Five Out-Of-Date Books Worth Reading This Summer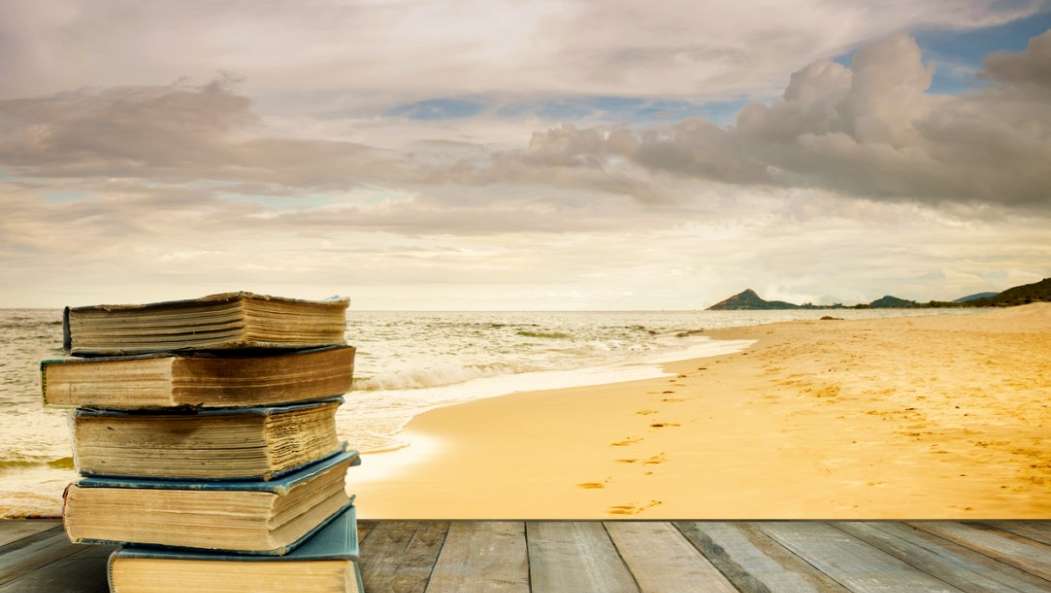 Published in The Attention Architect, a newsletter on LinkedIn, July 12, 20 22
I have an odd relationship with books. While I've never considered myself an expert reader, I have over 2500 books in my collection. I treat the covers, binding, and pages as sacred texts and get upset when people mishandle or mistreat books, yet I insist on highlighting critical sentences inside them because I will re-read the yellow highlights for years on end. At any given time, I have three to four books I am reading at different times of the day. I keep some books on my desk, some in my backpack, and a stack on my nightstand next to my bed. I don't follow the current bestseller lists but prefer to find books in a meandering, if not divinely-inspired fashion.
Despite my love of books, though, when people ask me for a list of recommendations, which happens often, I'm never sure what to say.
My books are my children, and I can never seem to pick one of them as my favorite.
I love them all for different reasons. But when my inquisitors narrow the question down, I can get closer to making a solid recommendation.
Listed below are five out-of-date books worth reading based on specific topics people have asked me about this summer.
1. ENTREPRENEURIAL PERSERVERANCE
If you're looking for a book that speaks to the struggles of sticking with a business concept despite the challenges of running an uphill battle, I suggest reading Shoe Dog A Memoir by the Creator of Nike by Phil Knight.
While we all know the Nike story to some degree, more or less, this book pulls you in close to the action of what it was like to be at the beginning of the running revolution and sports fashion era. It lets you feel the weight of putting everything you have into an unsteady business venture, selling shoes out of a car, having your ideas stolen, and dealing with the constant financial pressures and management challenges of a struggling startup.
I believe every founder, entrepreneur, and executive will find this story of great value, but it will also appeal to anyone who likes to read a good story about the victories and losses of building something you've put your whole life into.
After I told my distinguished colleague, Simeon Seigel, about my love of Shoe Dog, he suggested I also check out Swoosh, Unauthorized Story of Nike and the Men Who Played There, by J. B. Strasser. I haven't read this book yet, but I value Simon's opinion greatly, so it's on my summer reading list.
2. CAREER ANGST
If you're looking for a brutally honest book about being forced to pursue a career you don't love but are terrified to let go of; I suggest Andre Agassi's book, Open An Autobiography.
The 1980s were the golden age of tennis, with superstar legends like Jimmy Connors, John McEnroe, Chris Evert, and Martina Navratilova dominating the sports page headlines for different reasons. While I was somewhat aware of tennis's supposed "bad boy" Andre Agassi, I had no particular interest in him or the life of a grand slam player. But by chance, I read the first few pages of his autobiography and couldn't put it down. I dare say it might be one of my favorite biographies.
While sports is an exaggerated view of life, we can all relate to those moments in our lives when we had to "show up to work," or school, or wherever to do something that we didn't necessarily love or that didn't feed our soul. But imagine doing that in front of millions of expecting fans and thousands of critical reporters trying to get the goods on you. It'd be enough to drive you mad, which it does for Agassi.
Raised in a dysfunctional family in Las Vegas and shipped off to Nick Bollettieri Tennis Academy in Florida before dropping out in the 8th grade, Agassi faced many personal struggles on his own without much good parental advice or adult supervision while competing in the top echelons of a high-performance career. How he kept his head together and game on point at such a young age is mind-boggling.
While most biographies tell a familiar tale of "never letting go of your dreams," this book dares to be honest, open, and vulnerable about the struggles of career choices, personal demons, and living up to parental expectations. Before reading this book, I didn't know much about Agassi, but I'd do anything to meet him now.
3. EXPLAINING OUR CURRENT TIMES
If you're looking for a book that explains what's happening with our cultural divide, civil unrest, and fear of societal collapse, check out The Fourth Turning: What the cycles of history tell us about America's next rendezvous with destiny by William Strauss and Neil Howe.
I got this book because I had heard other authors and journalists reference it before, but I didn't know much about it beyond the title. However, as I read through the introduction and first chapter, my head was nodding with one "ah-ha" moment after the other because of the profound insights it revealed regarding how each generation sees the world differently—such as hierarchy, revolt, and idealism—and marks a shift in the national mood and culture.
I figured our current political strategists and business leaders must be all over this book, but when I looked at the publication date, I was shocked to find the book came out in 1997, yet it was so visionary in predicting the future.
By no means is this book an airtight explanation of everything happening right now, but it does propose some generational patterns that make a lot of sense to me and, oddly enough, give me hope about future generations.
4. MIND GAMES
If you're looking for a book that examines the quest businesses have used to capture the attention of the consumer's mind, I suggest reading The Attention Merchants: The Epic Scramble to Get Inside Our Heads by Tim Wu.
We think of capitalism as having something for sale that requires marketing and branding. Simple, right? But we overlook their strategic intent of capturing and controlling our attention. As Wu describes, companies must cultivate attention before they can harvest it.