Harvest Market – Progressive Grocer Store Of The Month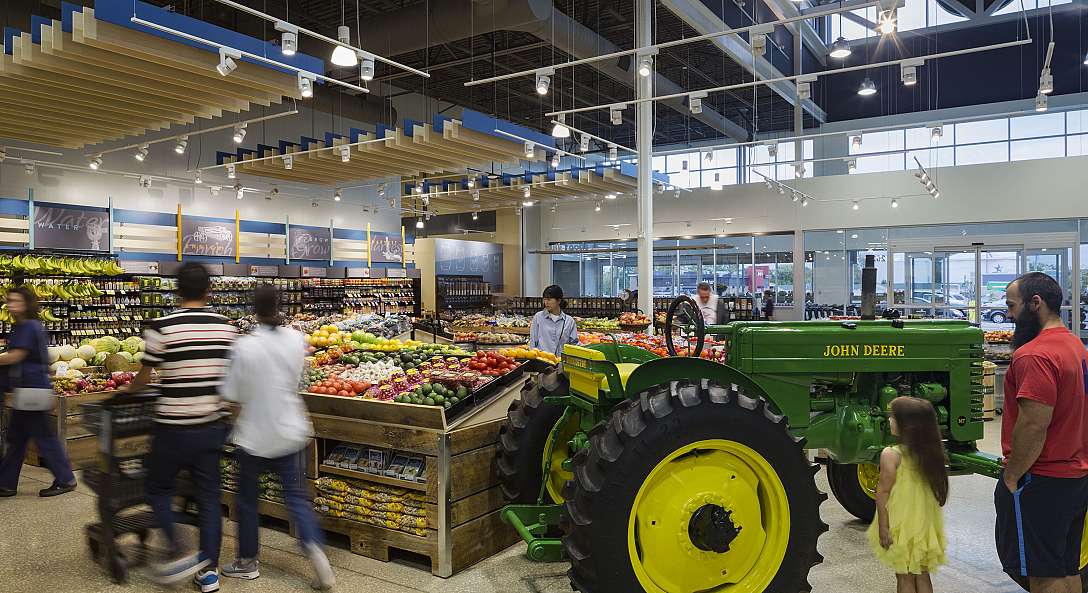 For the March, 2017 cover of Progressive Grocer, Harvest Market chose to feature the bold green and yellow John Deere tractor found in their new concept store in Champaign, Illinois. This is the very concept store that has garnered praise, enthusiasm and now a cover story that talks about the Niemann Foods, Inc. mission to bring the farmer and the consumer together in a vibrant, friendly and fun store.
See this colorful March, 2017 Progressive Grocer cover story here, and be sure to watch the video to your right, showcasing a walk through the new concept store with some words by Rich Niemann, President and CEO of Niemann Foods, Inc.