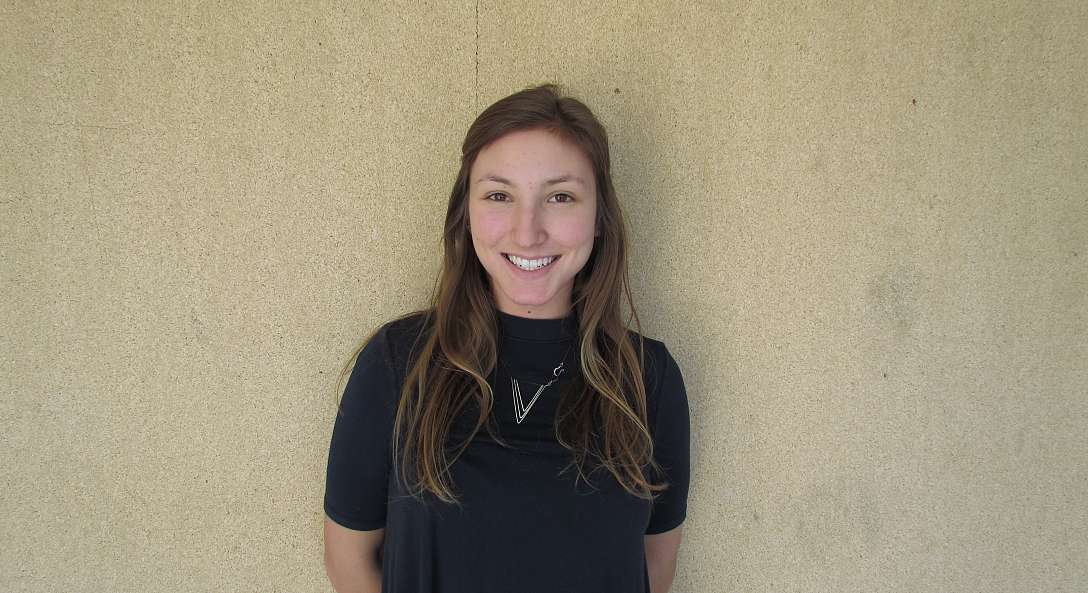 This is Julia Atkins, the 2017 recipient of the Shook Kelley Design Scholarship at the University of North Carolina, Charlotte. Julia is a true student of architecture and design, who is fully engaged in the UNC School of Architecture culture and community. She is a thinker who is curious about the world around her and how she can and will make it a better place.
We congratulate Julia on this Scholarship award and look forward to following her career and life choices. Meet Julia Atkins!
My name is Julia Atkins and I am an architecture student at UNC Charlotte in North Carolina. I am originally from a small town on the coast of New Hampshire, where I grew up spending endless days at the beach, and when winter came you could find me skiing through thick blankets of snow in the White Mountains. I have wonderful, supportive parents as well as an older brother who inspires me every day. Aside from being a daughter, a student and an intern, I am also a gymnastics coach, which has been a passion of mine for 15 years when I was a gymnast myself.
I have always been math minded and artistically creative, and I soon realized that architecture is a great fit. I love the idea of starting with an idea on paper that becomes a reality in which people are experiencing the result. The School of Architecture at UNC Charlotte has an incredible program, facility and faculty. There is such a great sense of community and family within the program that I felt on day one. We also have a selection of unique technologies to aid in our processes of design such as the one of a kind Daylighting Lab and, the newest addition in our fabrication labs, the robotic arm. Plus the professors have taught, advised, and challenged me to think and design in ways I never could have imagined.
I have been a part of the American Institute of Architecture Students, and I have worked with fellow students to create a group for Women in Architecture. I have been interested in housing, residential and urban, since the beginning of my career as a student. I think it is a challenge using design to facilitate how people live and how communities can come together.
My proudest accomplishment thus far is having (almost!) completed architecture school. It has been a long haul and a lot of hard work but I've learned so much more than I ever knew about design before. Architecture school has given me a chance to develop my design process by being experimental and curious. I have also realized that the discipline of architectural design can be applied in multiple areas. I enjoy architecture but the last four years have opened my eyes to other areas that interest me such as graphic design, urban planning and business marketing.
The biggest challenge I've faced is coming from out of state into a field where it is all about connections and who you know. As I try to make a new home for myself, I am forced to put myself out there and be forward in unfamiliar territory. However, in doing so, I have been able to make connections in the area simply by being open-minded and determined. Through this situation, I have learned to be more independent in the process.
In fourth year studio, we are concentrating on urban and affordable housing in the city of Charlotte. I am currently in the middle of a project that deals with the issues of privacy, public space, sustainability, vehicle accessibility, and community. We are learning to decipher between what is necessary and what is excess. Charlotte is a great location to study different typologies of housing because it is a rapidly growing city under extreme transformation in which designers are trying to maintain a balance between the urban city scale and the residential neighborhood scale.
In the near future, I hope to see myself as a licensed architect working in the field of sustainability in architecture. As designers, we have an immense responsibility to create these spaces that can sustain not only the people utilizing them but also the space itself. Architecture should be a projection of the environment in which we live in.
I think the idea of people from different fields working together to create a unified project is how architecture should be. What most draws me to a space is the diversity of it, whether it is the people, the culture, or the program of the architecture. When I enter a space, I like to be engaged and exhilarated by new experiences. Designers have a wide range of people to accommodate from various backgrounds, cultures, and disciplines. We have the opportunity to create spaces that bring all of these kinds of people together to find common ground and exist in unity.
My favorite place to "convene" is in a quaint little historical town in New Hampshire, called Portsmouth. The atmosphere is always vibrant and there are constantly people buzzing around moving from place to place. It has a variety of shops, restaurants, and parks. One coffee shop in particular called Breaking New Grounds is where my family, friends and I like to people watch.